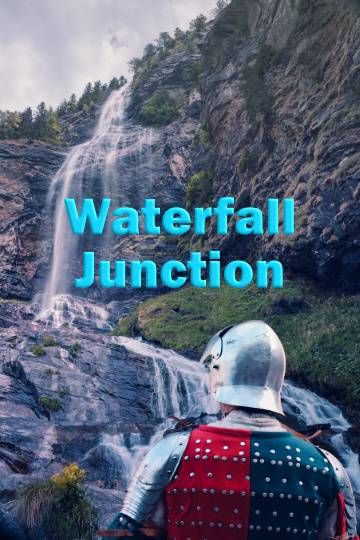 Waterfall Junction
a short story
Jeremy Bursey
Contents
Copyright © 2016-2019 by Jeremy Bursey
All rights reserved.
E-book edition: 1.1
This e-book is licensed for your personal enjoyment only. This e-book may not be re-sold or given away to other people. If you would like to share this book with another person, please purchase an additional copy for each recipient. If you're reading this book and did not purchase it, or it was not purchased for your use only, then please return to your favorite e-book retailer and purchase your own copy. Thank you for respecting the hard work of this author.
This is a work of fiction. Names, characters, businesses, places, events, and incidents are either the products of the author's imagination or used in a fictitious manner. Any resemblance to actual persons, living or dead, or actual events is purely coincidental. Some real-life cities, towns, institutions, or products may appear to lend authenticity to a scene for literary purposes, but this work does not intend to endorse or malign them. There is no catharsis or advertisement happening here. All other trademarks and copyrights are the property of their respective owners.
No part of this text may be reproduced in any other work without giving credit to the author. No part of this text may be used for commercial purposes, except by reviewers or critics, without the author's permission. The complete text is intended for personal use only and may not be used for commercial purposes, or duplicated in any other form for purposes other than personal, noncommercial use, or posted to any other site without the author's permission.