Note: The content of this article was originally written for my newsletter subscribers on July 14, 2021. If you want to read these articles while they're still fresh, please subscribe to my newsletter today. You can find the signup link in the side panel (desktop) or at the bottom of this page (mobile).
---
Hi Everyone,
For U.S. readers and fans of 1980s coming-of-age fiction, I have exciting news: The first 10 episodes of my story The Hybrid City Entrepreneur are now live on Kindle Vella, with new episodes unlocking every Friday (beginning on July 23, 2021). You can read the first three episodes for free right now, but you can unlock additional episodes with tokens if you want more! And because Kindle Vella is a new platform, Amazon is giving away 200 free tokens for its launch. Just click on the "Free Tokens" icon at the top right of the page to claim them.
Important: If you read The Hybrid City Entrepreneur, please "like" your favorite episodes, as it helps me stand out better.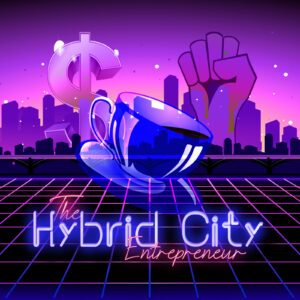 Description:
Early summer 1985, in a place between Los Angeles and Seattle, a boy becomes a man. But to become that man, the boy first has to lose a girl. This is the story of that boy's vindication and the financial empire he builds in the aftermath of her betrayal. But nothing in life is ever so simple, and '80s teen angst is never so innocent. In his quest to regain his lost love, he must battle his love thief through the deadly arts of capitalism and coffee sales and take back what he's lost. If he can.
If you're a fan of the eighties classics The Karate Kid or Better Off Dead, then you'll quickly recognize how these movies collectively inspired this story.
Once again, you can access it here.
Hope you enjoy the story! And don't forget to let me know what you think.
Note: Episodes cost one token for every 100 words, so the 200 free tokens will buy you four additional episodes. Also, Kindle Vella is available for U.S. readers only at this time, but other regions will hopefully have access in the near future, so keep checking!
"The Hybrid City Entrepreneur," copyright 2021 by Jeremy Bursey, is a coming-of-age story told in episodic format on the Kindle Vella platform. "Season One: Chet's Bet" is expected to run between 28-30 episodes, with its season finale going live sometime in October.
–Jeremy
---
Note from the Future: Due to lack of attention from both readers and Kindle Vella, I've pushed this story aside until further notice. I still produce episodes from time to time, but not on a weekly basis. If my readership increases, I'll certainly return to the weekly upload and finish it as soon as possible. But until then, I've put my focus on other stories for more traditional formats. 
That said, if you'd like me to finish this story sooner than later, please leave a like or comment. And be sure to back those comments up with action. One way you can take action is by reading the episodes that are currently live. As of this writing, there are 15 episodes live. 
Don't forget, you can read the first three episodes for free. Additional episodes are the price of one token per 100 words.