My author news, right in your inbox.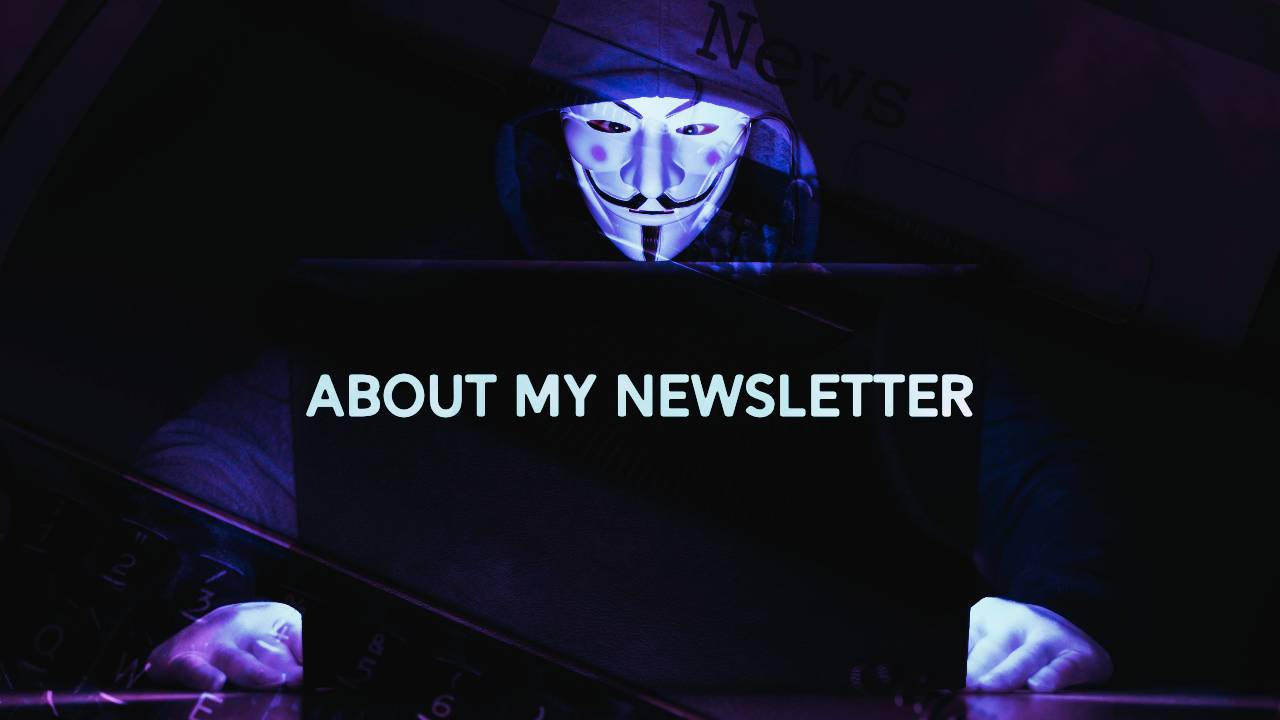 Perhaps you've seen the big blue button in the menu bar that says "Exclusive Content." It's hard to miss. It's right there. Just look up. (You might have to scroll up first.)
That button will take you to a page where you can sign up for my newsletter. By signing up for my newsletter, you'll have access to that exclusive content, including a free e-book. Yes, e-book. Not paperback. Not hardcover. E-book.
But that e-book will be super amazing, and you should want to read it! How do I know? How indeed!*
(For the record, I can't spend postage, shipping, and printing costs on everyone who wants to click the join button. If I could, I'd be driving a better car. But e-books? Sky's the limit!)
Now, by signing up for my newsletter, you're saying you want a free e-book, but you're also agreeing to let me send you news, information, special offers, and new book announcements directly to your email. If you've ever signed up for any mailing list, then you know how this works. No new surprises here.
Whether you get this email after signup will depend on your spam filters, of course, so check your junk folder periodically to make sure the Internet gremlins haven't been playing a game of "Filter Out the Thing I Want" with your free e-book (and the other stuff I may email you about). But once you're signed up and you've checked your inbox for the welcome email, then you can get your free book (to be retrieved from StoryOrigin) and start receiving all of my lovely messages related to news, updates, special offers, etc. along with it. Because I know you care about that far more than a free book.
What you won't get is a bunch of spam about my cats. I've saved all the cat spam for my site pages (just check the end of this page for an example). Basically, I'll send you what I, myself, would want to receive if I were in your shoes. That'll likely equate to one monthly newsletter about whatever I'm working on or thinking about, and the periodic surprise email whenever I've got a special offer to share or a new book to promote. Because I'm a slow producer, I'd expect the new book announcements to happen just a few times a year or less.
Note: I probably shouldn't promise that you'll never get stories about my cats. Let me amend by saying that you won't get emails about just my cats. Not usually. How about that? Sometimes cats do things worth writing about. After all, a good story is a good story, even if it's about a cat. Tom and Jerry, anyone? Or maybe Itchy and Scratchy? You gotta like that. Or maaaybee…THUNDERCATS? See, not all great stories feature a dog. A lot of them do, but not all. So, I can't say you'll never get a story about my cats. Just that you probably won't. Not usually.
That said, you should sign up, because it'll be the best way to get the freshest news about all of my content, but only if you really want to know what I've got coming down the pike. If you're signing up just for the free book, then you're not going to like the newsletter, and it's better if you don't sign up. Because mailing list providers charge customers by the size of their email lists, mailing list users are also happiest when they're sending messages and newsletters to the readers who really want to receive them. So, I hope you sign up and start getting my newsletter. But I also hope that you'll read my newsletter and maybe click on something inside every once in a while. Then I'll be happy to give you my free book (and whatever other free things I decide to offer you as a thank you for subscribing to my mailing list).
If that sounds like your bag of tea, then hit that blue button and sign up for the newsletter. You'll get the first email containing access to the free book within just a few minutes (again, check the junk folder if you don't see it, and make sure you confirm your subscription first). A few more emails will follow over the course of a couple of weeks, welcoming you to my news portal with additional information and offers. After that, you'll receive regular announcements as I make them, usually no more than once a month. The exception will be during promotional seasons. You'll get a few extra messages during those times. But don't expect those seasons too often.
Now that you know, I hope you'll come along for the ride. And you can always unsubscribe if it turns out it sucks. But I don't think it does. I might be biased.
*I can't guarantee you'll love this e-book, nor does my claim of "super amazing" live in the world of fact. I can only offer the book to you, and it's your job to form your own opinion about it. You may hate it. But you'll probably like it. You might even love it. It's got a little bit of every one of my genres rolled into one solid adventure. So, if you like kinda short genre mashes, then you'll want the book. Most likely. And if you decide you want it, then you'll have to sign up to my newsletter to get it. It's required. I don't make the rules. Okay, maybe I do, but those are the rules. Just sign up and get the book. It's the only way you'll get to read it. That is unless I also make a paperback version of it. Then you could just get the paperback. But then you'll miss out on the other cool stuff I offer you by being on my mailing list. Why would you want to miss out? Don't miss out. Hit the blue button and get started today.
Note: This disclaimer is based on my upcoming novel(la), Paperweight, which I'm still writing at this time. Until it's finished, I'll be sending out another book with new signups, probably a collection of short stories, including the short story that Paperweight is based on, also called "Paperweight." Once the novel(la) is finished and ready to share, I'll send out a new email to current subscribers with the download link, then erase this note to avoid future confusion.
Once again, be sure to whitelist my newsletter and stay engaged to ensure you get your copy. It won't do you much good if your free book ends up in the spam or promotions folder, which will happen if you ignore my newsletters too many times. That would be like buying a pair of shoes, then tossing them in the trash on the way out of the shoe store. Why would you do that? Whitelist my newsletter and get your free book (and the rest of my newsletter).